Mortgage Software Web Applications Benefit Borrowers, Lenders, and Servicers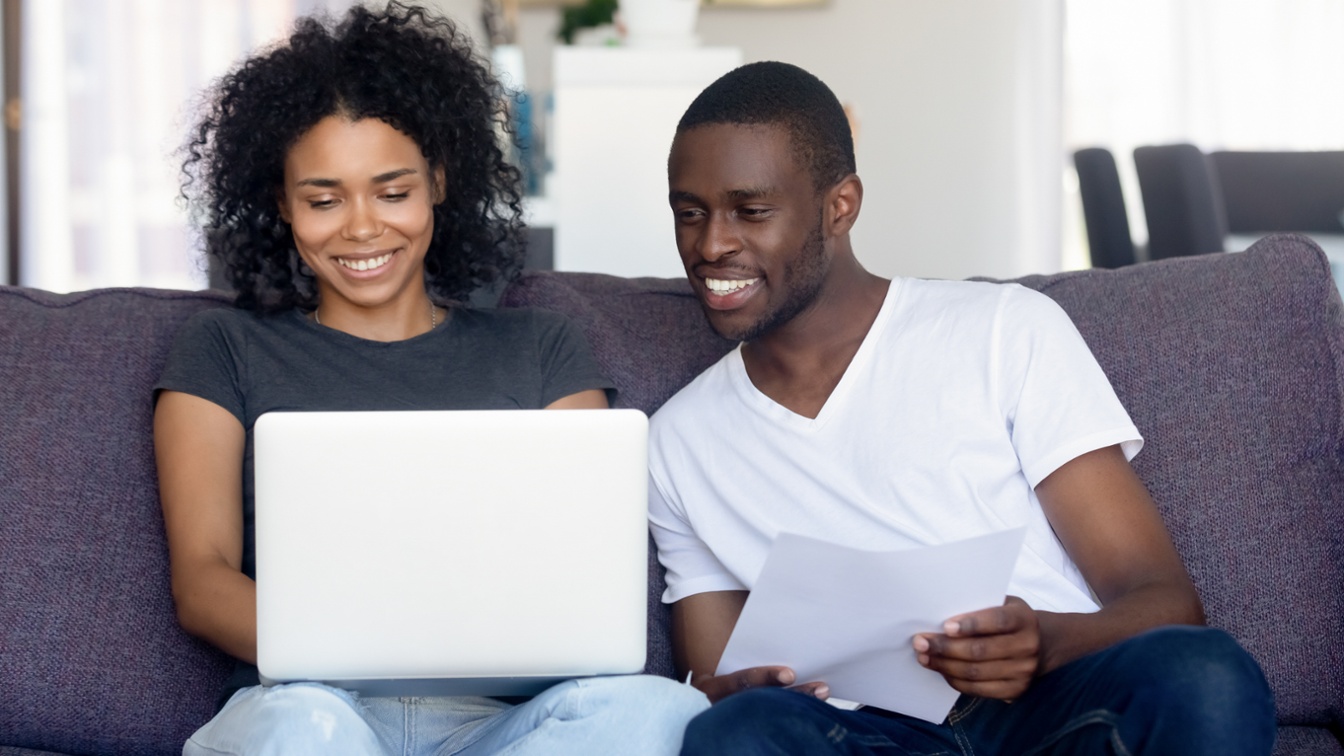 Essential for successful mortgage operations, web applications are even more important now, when lenders and servicers are busier than ever due to low interest rates, increasing mortgage applications, and COVID-19-related mortgage forbearance. Mortgage professionals must offer their borrowers access to web applications to provide a positive borrower experience and be competitive. Today's borrowers expect online mortgage capabilities that provide greater convenience, 24/7 access to loan information and more control over their lending needs
Benefits of Using Web Applications
A more convenient loan application process for borrowers. The loan application process, requiring the submission of many supporting documents, can be overwhelming for borrowers, particularly first-time home buyers. In a 2019 survey of home buyers, about one third of buyers younger than 38 years old described their mortgage experience as "somewhat" or "much" more difficult than expected.3
LPOnline®, FICS' mobile-responsive web application that works with Loan Producer® (loan origination software), simplifies the application process, giving borrowers the convenience to easily apply for a loan, view disclosures, submit supporting documentation and monitor the progress of their loan application —all online and in real-time. Borrowers can complete their applications whenever, wherever, and from any device, as well as upload their required documentation (e.g., tax returns, pay stubs, W2s or bank statements) at home.
Borrowers can receive assistance during the application process. Surveys show that, although borrowers want a digital mortgage experience, they also want to interact with real, live mortgage professionals. Even millennials, known to prefer technology, still want personal assistance for critical aspects of the mortgage application process, such as understanding mortgage terms and options and reviewing final loan documents.4 In 2019, Millennials made up the largest share of home buyers at 37 percent. Eighty-six percent of younger Millennials and 52 percent of older Millennials were first-time home buyers.5
In a recent survey of more than 850 millennial first-time homebuyers, 75 percent of survey respondents admitted feeling overwhelmed by the process. Millennial first-time buyers ranked their mortgage lender as the most credible source for advice on the mortgage process. Fifty-two percent of buyers said they'd prefer to start their mortgage application in-person with a lender, followed by online (34%).6
Xcluso®, FICS' mobile-responsive web application for loan originators, makes it easy for them to assist borrowers with their application. Loan originators can enter borrowers' information into an application and help borrowers complete the loan application they started in LPOnline®. The Search LP Loans feature in Xcluso® gives loan originators, call center and branch office staff access to any loan in Loan Producer®, allowing them to help borrowers submit documents and obtain application status updates at any location, at any time.
Greater flexibility with access to loan information and making loan payments. On the servicing side, web applications deliver a more efficient, convenient experience for borrowers. They also help reduce environmental impact and attract younger, environmentally conscious borrowers, who want to be able to opt out of paper statements and only receive documents electronically.
eStatus Connect®, FICS' mobile-responsive web application that works with Mortgage Servicer® (mortgage servicing software), gives borrowers 24/7 online access to their loan statements and other loan information and allows them to make online ACH payments.
LoanStat®, FICS' mobile-responsive web application that works with Commercial Servicer® (commercial servicing software), allows borrowers, investors and participants to view updated loan information (such as statements and payment history) online 24/7 via the servicer's main website. Borrowers can make one-time or recurring payments online. LoanStat's new Form Generator allows servicers to easily create their own web pages to securely collect information from the borrower. Borrowers can submit requests (such as loan draw, escrow draw, and payoff request) online, saving time and paper (no more phone calls or email requests), and they can securely submit documents (such as financial statements or insurance policies) that will be stored in Radstar®.
Lenders and servicers save time and money. On the origination side, web applications help lenders process mortgage applications more quickly. Borrowers can monitor their loan application progress and submit supporting documents as soon as they are requested, without direct phone contact or email exchange with the lender. This reduces the number of days to get to closing.
On the servicing side, web applications save money, provide an effective channel for educating borrowers, and give borrowers an easy way to make payments and access their loan information. Servicers spend less time on the phone fielding borrowers' routine requests for information, giving servicers more time to assist borrowers in forbearance, who need more personalized attention. Servicers can save on printing and mailing costs by offering borrowers the ability to choose just electronic statements and notices, and not paper copies.
Lenders and servicers should choose web applications that provide seamless integration with the loan origination system or mortgage servicing software. Tight integration ensures that data automatically flows from one system to another and both the lender or servicer and borrower benefit with access to real-time information. The loan application, credit results and supporting documents are transferred from LPOnline® into Loan Producer® and any supporting documents are automatically viewable within Loan Producer® via Radstar®, an electronic imaging tool. eStatus Connect® and LoanStat® provide borrowers with real-time loan information from FICS' servicing systems, Mortgage Servicer® and Commercial Servicer®, so information and statements are always current.
Borrower-facing web applications streamline mortgage operations, saving time and money and benefiting borrowers and lenders alike. Online mortgage applications and convenient, round-the-clock access to mortgage information and online payment options are essential to satisfy today's borrowers. Web applications for loan officers allow them to provide the personal assistance desired by younger, first-time homebuyers, and allows branch personnel to easily assist any borrower visiting their branch office. If you are not already taking advantage of web applications, now is the time to go digital.
Contact Info@FICS.com to schedule a demo of our leading-edge mortgage software.
---
Sources:
1 https://www.fanniemae.com/portal/research-insights/perspectives/digital-mortgage-technology-cason-082818.html]
2 https://www.jdpower.com/business/press-releases/jd-power-2017-us-primary-mortgage-origination-satisfaction-study]
3 https://www.nar.realtor/sites/default/files/documents/2019-home-buyers-and-sellers-generational-trends-report-08-16-2019.pdf
4 https://thefinancialbrand.com/62142/millennial-digital-mortgage-lending
5 https://www.nar.realtor/sites/default/files/documents/2019-home-buyers-and-sellers-generational-trends-report-08-16-2019.pdf
6 https://newscenter.td.com/us/en/news/2020/td-banks-first-time-homebuyer-pulse
7 https://www.prnewswire.com/news-releases/survey-millennials-less-likely-to-recycle-but-more-likely-to-buy-from-companies-that-go-green-300522713.html
8 http://www.wespire.com/wp-content/uploads/2018/07/WeSpire_GenZ-2.pdf