FICS® is a leading mortgage loan origination software and mortgage servicing software provider, with the most cost-effective, efficient, flexible software solutions on the market today. FICS® has delivered exceptional automation, performance, system support and value for more than three decades.
For more than 30 years, we have provided more than 1,500 financial organizations nationwide with significant competitive advantages using our Windows®-based mortgage software systems, as well as innovative document management and web-based capabilities into our entire suite of products. With an emphasis on outstanding customer service, FICS® puts its customers first.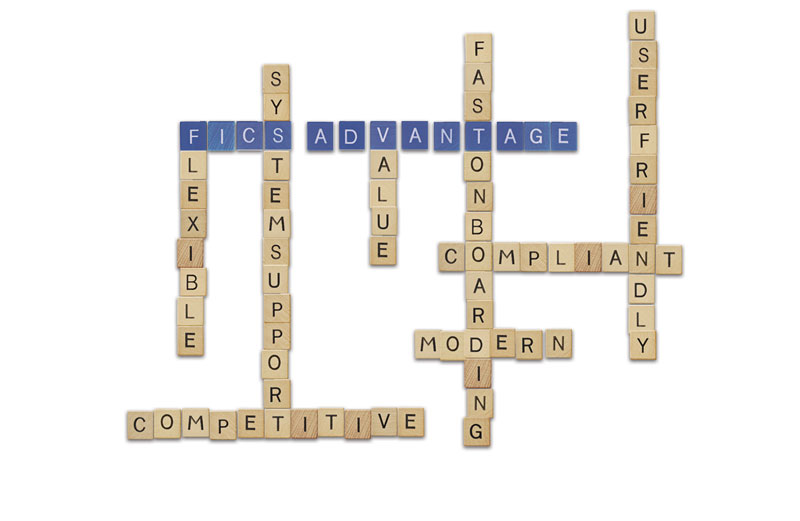 Purpose:
FICS® empowers its customers to be competitive in the industry by disentangling the mortgage process.

FICS® Vision Statement
FICS® will provide reliable, efficient, economical, and accurate loan processing and servicing software to the mortgage industry. Our customers deserve, and will receive, the finest service, training, and support ever offered by any software organization.

FICS® co-founder Carl Gahan wrote the vision statement in 1983, and that vision has never deviated.
FICS® employees are reminded daily to pursue the FICS® vision.

HW Tech100 – 6 consecutive years
FICS® was named to the inaugural HW Tech100 in 2014 and was also included in the 2015, 2016, 2017, 2018 and 2019 listings.
For the sixth consecutive year, HousingWire has recognized Financial Industry Computer Systems, Inc. (FICS®), a provider of loan origination software, residential servicing software and commercial servicing software for the mortgage industry, as a fintech innovator and one of the leading technology companies serving the mortgage industry. The 2019 HW Tech100 list honors the housing industry's 100 most innovative technology companies, capturing the full spectrum of today's U.S. housing economy from real estate to mortgage lending, servicing and investments.
Credit Unions:
33% of the Top 300 Mortgage-Originating CUs are FICS® customers.
34% of credit unions with more than $1 Billion in assets are FICS® customers.
Who We Serve
Ginnie Mae servicers:
FICS® has 34% of all the Ginnie Mae-approved servicers using its Commercial Servicer® system.

Commercial Servicers:
For the past five years, more than 20% of the top servicers in the biannual Mortgage Bankers Association's Commercial/Multifamily Real Estate Mortgage Servicer Rankings list have been FICS® customers.
Call us at 972.458.8583 or email Info@FICS.com to learn how FICS® can help your company.