FICS' Users' Conference: What's New This Year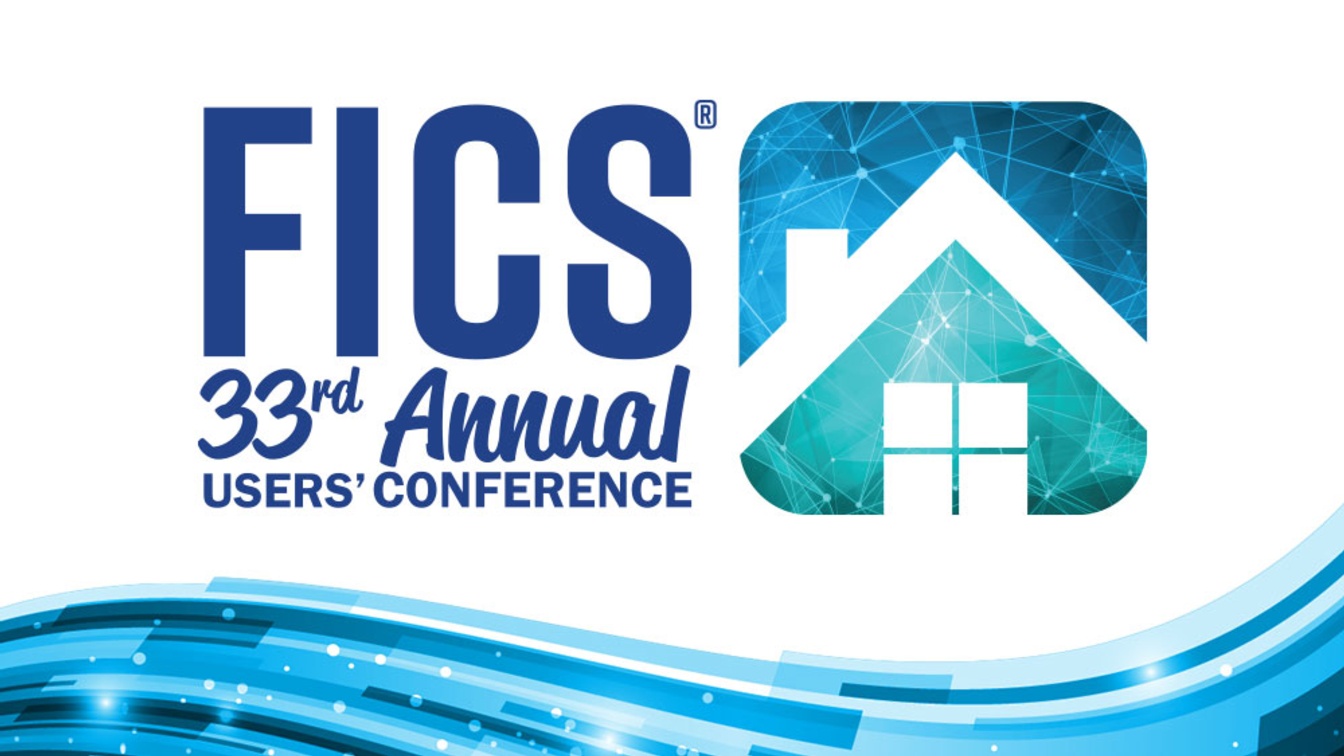 The countdown to FICS' 33rd Users' Conference has begun! We're excited to highlight a few new attractions this year:
Free System Overview training sessions for each system on Wednesday, April 3rd. "I didn't know Loan Producer® could do that!" Our system support team often hear customers say this when they discover a new feature. We get it. There's a lot of fabulous functionality in our software to help you work smarter, not harder. The Mortgage Servicer®, Commercial Servicer® and Loan Producer® system overview sessions are perfect for new users or existing users who want to take full advantage of new features and functionality.
Open Lab for all three systems. Stop by and get one-on-one, hands-on support from the FICS® system experts, who can answer your questions. Yes, you can call system support any time, but sometimes it's nice to have face-to-face contact with the person assisting you. Let's work through your questions together!
Users' Conference mobile app. This app will help you plan your conference experience and network with other attendees. In mid-March we'll send you an invitation to download the app. During the conference you'll be able to:
View the conference agenda
View the conference center map
Plan your personal schedule
Set reminders
View speaker profiles
See who's attending
Message your colleagues (who opt in to be contacted)
Receive updates and notifications
Conference participants tell us they enjoy catching up with and learning from other system users. Irma Aguilar, vice president of Servicing for Rocky Mountain Mortgage Company, said, "We've attended all 32 conferences. We like getting together with other companies and learning from them as well as from FICS® employees. It's a family!" The new app will make it easier for you to connect with your FICS® family.
Preview the new Interactive Help Features (coming soon!). We're developing some new tools (video snippets and an error code portal) to assist customers by providing lightning fast responses! Be among the first to see them in action and give us your feedback to help us help you!
More engaging sessions. In response to participants' feedback, we're providing more opportunities for users to interact with each other via in-session activities. Be prepared to "loosen up" and do more than just sit in your seats!
Fun! Ok, this one isn't new, but some of this year's activities may be new to you. Golfers can join Barry Malone for 18 holes and lunch at a gorgeous course overlooking Lake Lewisville. We're kicking off the conference on Wednesday with dinner and special guest speaker Darren Woodson, ESPN Analyst and Dallas Cowboys Alumni. On Thursday night we'll enjoy a fabulous meal at Fogo De Chao (so don't eat too much ice cream at the afternoon break!), followed by entertainment including a DJ, dancing and casino tables. You'll also have an opportunity to win fantastic prizes!
We hope to see you at this year's conference. If you haven't registered yet, please visit Client Access for the registration form. Register by March 8th to receive the early registration rate and secure your hotel room.