ACUMA Conference: "Taking it to the Streets" to Increase Mortgage Business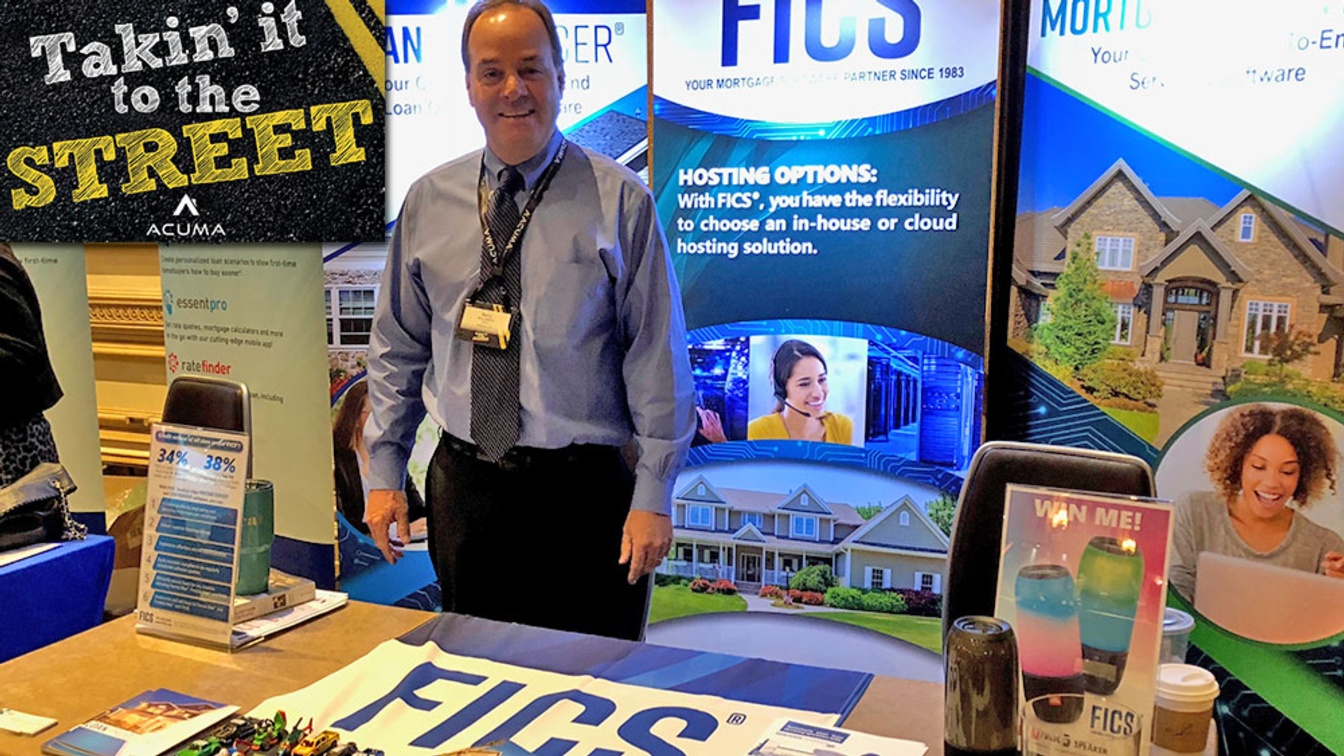 The ACUMA 22nd annual conference featured educational sessions about mortgage industry trends, digital mortgages, first-time homebuyers, compliance, government lending and the value of CUSOs. Many of the 500 conference attendees shared a common goal to improve the member experience by guiding members through the mortgage process.
The conference theme—taking it to the streets—focused on ways credit union loan officers can get out into the community and increase their mortgage business. Mortgage-industry statistics support the importance of this initiative. In the second quarter of 2018, credit unions held eight percent of the market share of home-loan originations. In Q2 2018, banks originated 41 percent of home loans and non-bank lenders the remaining 51 percent.
To gain market share in the mortgage business, credit unions need to increase their visibility in the community to promote top-of-mind awareness. According to research conducted by CEO Advisory Group about consumer awareness of financial institutions, credit unions aren't on many people's radar. When asked where they'd go for a checking account, car loan or mortgage, consumers don't typically include a credit union in their top few choices.
According to Steve Williams, principal with Cornerstone Advisors, to gain market share in the mortgage arena, credit unions also need to partner with strong software vendors and hire/retain talented internal IT staff who can lead the efforts to "mature up their product offerings and figure out new ways to market to and engage members via digital channels."
FICS® is popular with credit unions of all sizes. According to the ACUMA Pipeline Magazine Summer 2018 edition, 34% of credit unions with more than $1 Billion in assets and 38% of the Top 300 1st Mortgage Granting Credit Unions use FICS® software.
FICS' Barry Malone and Giselle Lovelace spoke with many ACUMA conference attendees about the benefits of Mortgage Servicer®, our mortgage servicing software, and Loan Producer®, our loan origination software. With FICS' leading-edge Mortgage Servicer® and Loan Producer® software, you can:Deliver superior member service
Increase profits by originating and servicing more loans per employee
Schedule and automate virtually every program, report and interface with Mortgage Servicer® API
Quick and easy onboarding of loans using our loan origination system, Loan Producer®
Easily maintain compliance via regularly scheduled software updates
Efficiently service loans for any investor, including Fannie Mae®, Freddie Mac®, Ginnie Mae® and FHLB
Underwrite and sell loans to Fannie Mae®, Freddie Mac®, Ginnie Mae® and FHLB
Contact us today to discover the FICS advantage.
Sources:
http://www.mortgagedaily.com/stories/Mortgage-Market-Share-Q2-091018MBA.asp
https://www.cumanagement.com/articles/2018/03/same-size-slice-financial-services-pie