Become an FICS Subject Matter Expert!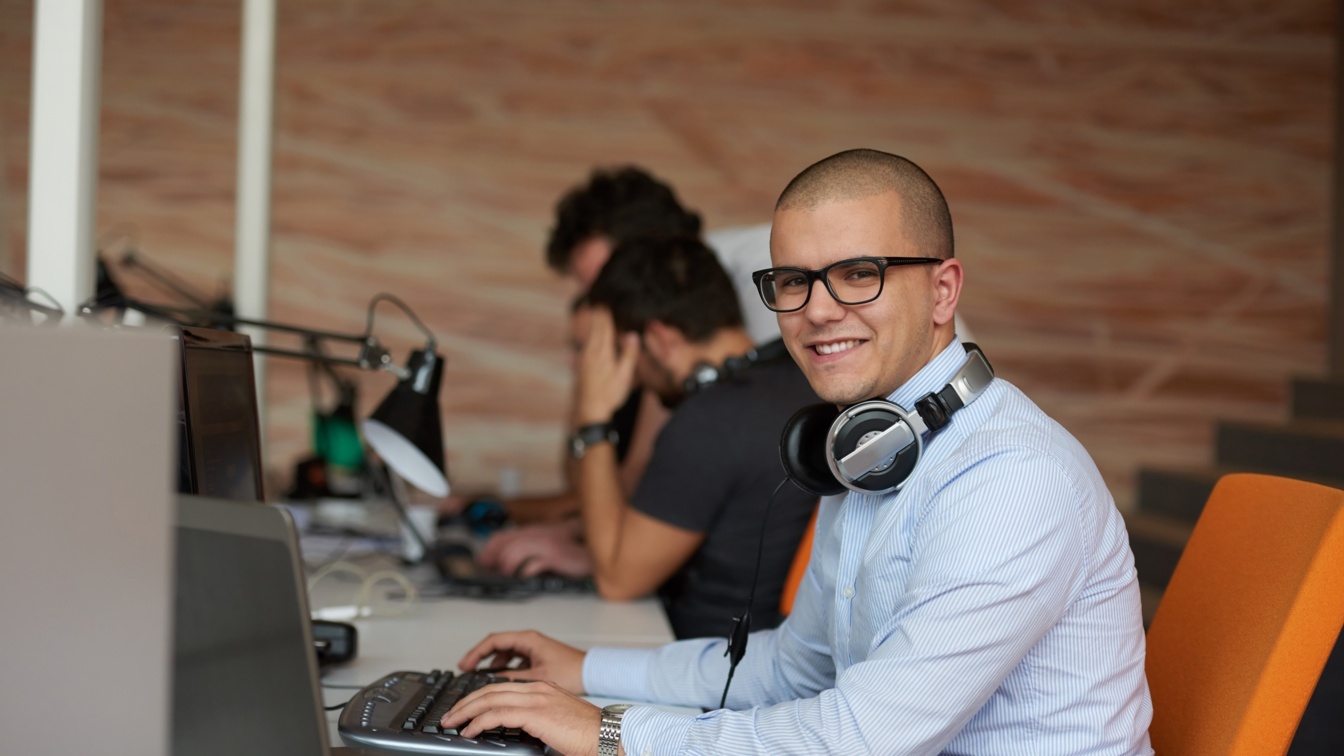 What good is an excellent product if you don't understand its best use? Even the most user-friendly mortgage software has limited potential for the untrained user. FICS training to the rescue!
FICS takes customer training very seriously! Our instructors introduce the software systems' features, teaching our customers how to use the software to perform their daily loan origination and servicing tasks more effectively and efficiently.
Our trainers set FICS apart. Our trainers have more than just classroom training knowledge of our software's functionality and benefits. They work in the trenches as software testers and/or customer support staff, so they have unique insight into your role as a user. Instead of providing a cookie cutter, canned, one-size-fits-all training experience, we offer outside-the-box solutions in support of our customers taking full advantage of our robust software.
Training Options:
FICS in-house classroom training (Dallas). New users attend a 4- or 5-day, interactive session at our Dallas training center. This training also benefits existing users who need to make sure they are up to speed on the latest enhancements. Whether you're a new customer or an existing customer, we encourage at least one person to become the expert on our software systems to assist other users with optimizing their internal processes to effectively use the systems. We limit class size to six participants to provide a one-on-one style atmosphere, with each participant having a computer with a training database for hands-on experience. You'll learn by doing, rather than by just watching the instructor.
On-site classroom training. We'll ask you to prepare a classroom style setting for your team. We provide training software and a database for your attendees' computers for hands-on training of our software solutions. Our expert trainers will teach multiple users, instead of training just the designated system expert. Users will hear the information first-hand from FICS' instructor and be able to ask system questions related to their job functions. You can tailor the training agenda for your employees, allowing users to attend the parts of training that are applicable to their role. We'll cover the basics while customizing the session to meet your company's unique needs. This option may be more cost-effective for training multiple users, since you won't be paying travel expenses for several people.
FICS' training opportunities don't end after new-user training. We also provide ongoing education and guidance through webinars and consultations as well as exceptional system support by phone or email.
Webinars. Ongoing live, interactive webinars offer training for new and existing users:
Discover specific functions, innovative programs and enhancements
Learn how to comply with ever-changing regulatory standards – keep up with our updates
Work smarter, not harder – avoid manual processes by using our automation tools

ABE (Automated Business Engine)/Rules on Demand®
API (a tool that allows for scheduling to eliminate after-hours work)
Data import tools
Interfaces with many vendors (core processing system, tax and insurance companies, document services and many more)
Radstar® (Report And Document Storage And Retrieval) for digital imaging and archiving
Although attendance of a full training class is recommended to optimally use our systems, webinars are an excellent way to give your new users an initial snapshot of our software until they can attend the full training.
Webinars are also an excellent way for your users to learn about functions of the system that were formerly unused by your company such as how to process adjustable rate mortgage loans or report to a new investor.
Classroom training and webinars work together to provide comprehensive instruction on our loan origination and mortgage servicing software. Classroom training addresses a broad variety of features and tools to get you started—like a driver's education class. Webinars focus on one specific topic to hone your skills—like a crash course (pun intended) in parallel parking.
Consulting. For customers who want to optimize the benefits of our mortgage software, we also offer consulting services to help you develop efficient workflow processes and use our software effectively for your business. This could include custom webinars or providing one-on-one assistance in your office.
Start taking full advantage of our many time- and labor-saving automation tools. Contact Training at 972-458-8583 or Training@FICS.com for more information or to schedule training or a webinar and maximize your capabilities today!