Mortgage Delinquency Rates Track Unemployment Rates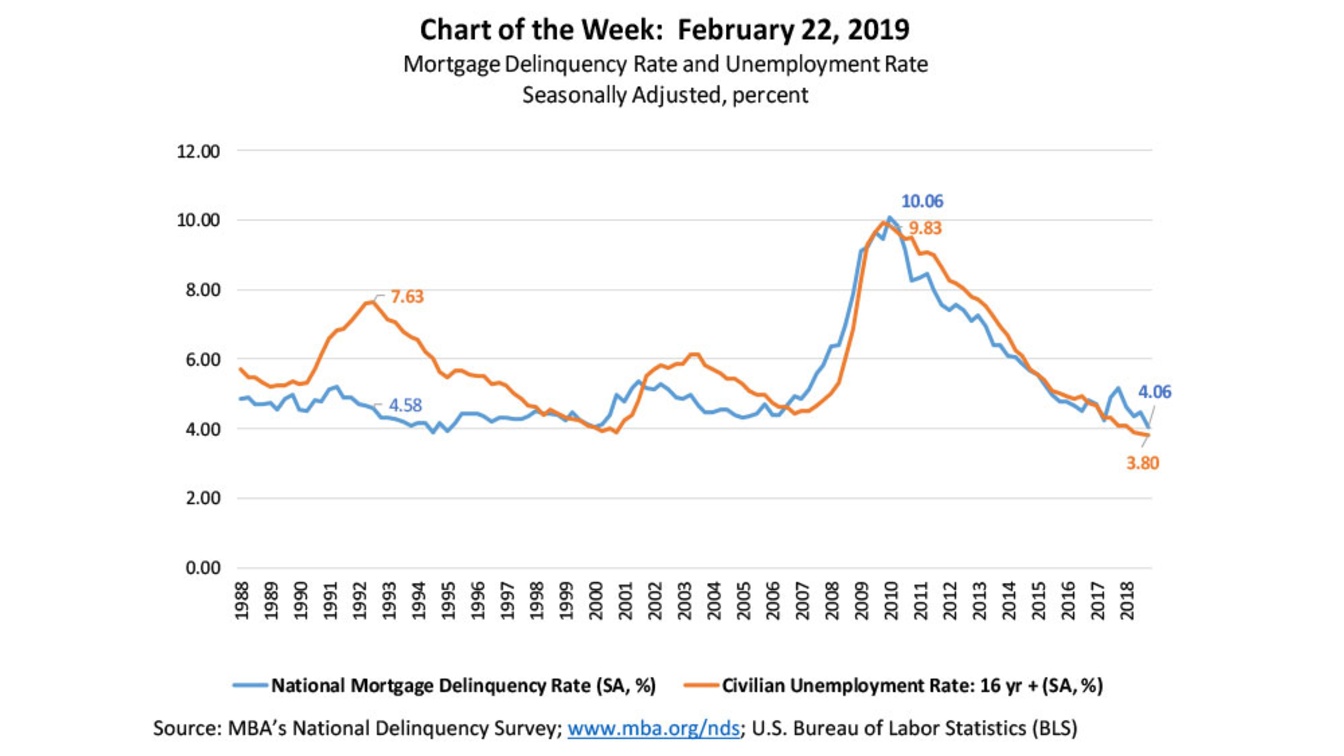 The Mortgage Bankers Association's (MBA) National Delinquency Survey reveals the close tracking between the mortgage delinquency rate (for all loans over a 30-year period) and the unemployment rate (provided by the U.S. Bureau of Labor Statistics). In Q4 2018, the unemployment rate was 3.80 percent (nearing 50‐year lows), while the mortgage delinquency rate (4.06 percent) was at an 18‐year low.
Even with all-time low delinquency rates, any delinquent mortgage loan is problematic. FICS' mortgage servicing software solutions, Mortgage Servicer® and Commercial Servicer®, provide a robust set of tools–from proactive reminder notices to reactive collections work—to assist collections staff in minimizing delinquencies.